ASUS ROG Strix Geforce RTX 3050 8GB GDDR6 OC Edition 90YV0HI1-M0NA00
The Asus RTX 3050 OC Strix
ROG Strix GeForce RTX™ 3050 8GB GDDR6 buffed-up design with chart-topping thermal performance.
NVIDIA Ampere Streaming Multiprocessors: The all-new Ampere SM brings 2X the FP32 throughput and improved power efficiency.
2nd Generation RT Cores: Experience 2X the throughput of 1st gen RT Cores, plus concurrent RT and shading for a whole new level of ray-tracing performance.
3rd Generation Tensor Cores: Get up to 2X the throughput with structural sparsity and advanced AI algorithms such as DLSS. These cores deliver a massive boost in game performance and all-new AI capabilities.
Axial-tech fan design has been newly tuned with a reversed central fan direction for less turbulence.
2.7-slot design expands cooling surface area to make the most of the three powerful Axial-tech fans.
Super Alloy Power II includes premium alloy chokes, solid polymer capacitors, and an array of high-current power stages.
GPU Tweak II provides intuitive performance tweaking, thermal controls, and system monitoring.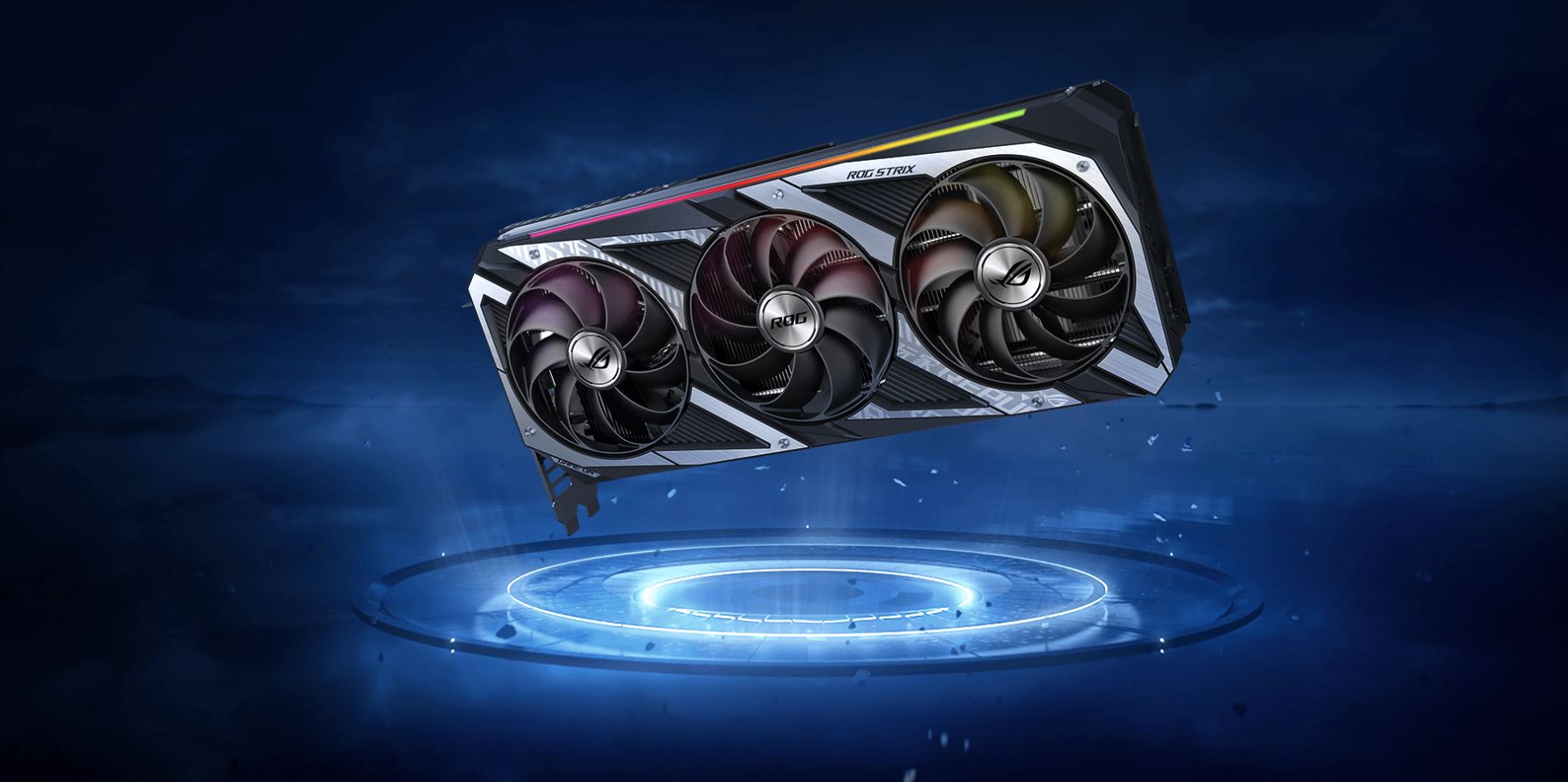 TAKE FLIGHT
From top to bottom, the ROG Strix GeForce RTX™ 3050 has been designed to push performance boundaries. A fresh design and more metal surrounds a grouping of Axial-tech fans that leverage a new rotation scheme. Below the blades, a larger, more impressive heatsink is ready for the most demanding thermal loads. The PCB has some new tricks up its sleeves, and even the backplate has received some performance-boosting changes. For gamers who want to get the most out of the NVIDIA Ampere architecture, the latest addition to the ROG Strix stable delivers in every way.
FANS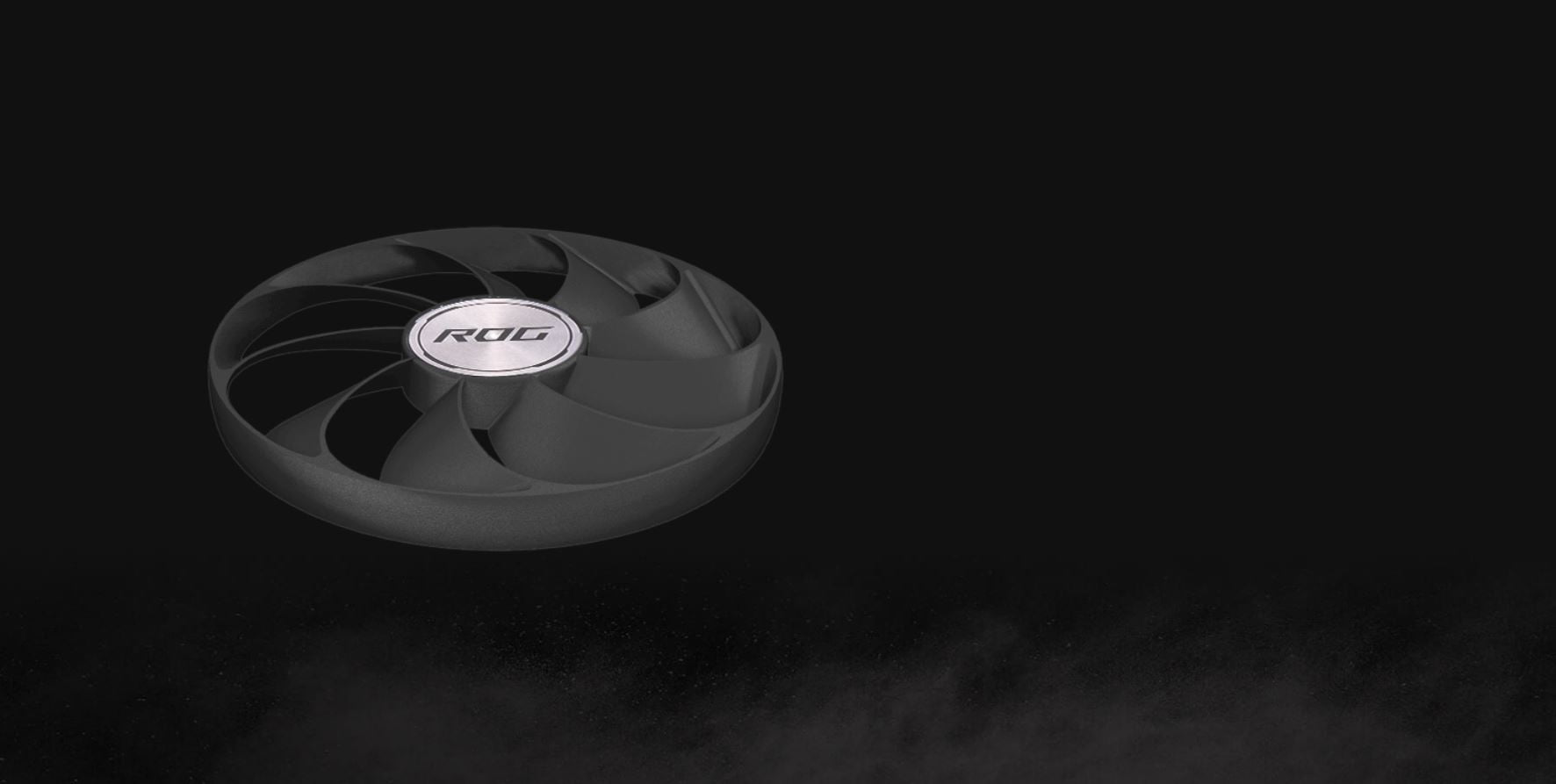 AXIAL-TECH FAN DESIGN
Three cutting edge fans feature a smaller hub that facilitates longer blades and a barrier ring to increase downward air pressure.
NEW DIRECTIONS
The two side fans spin counterclockwise to reduce turbulence. And to eliminate unnecessary noise, a stop mode halts all fans when the GPU temp falls below 42 degrees and power consumption is low.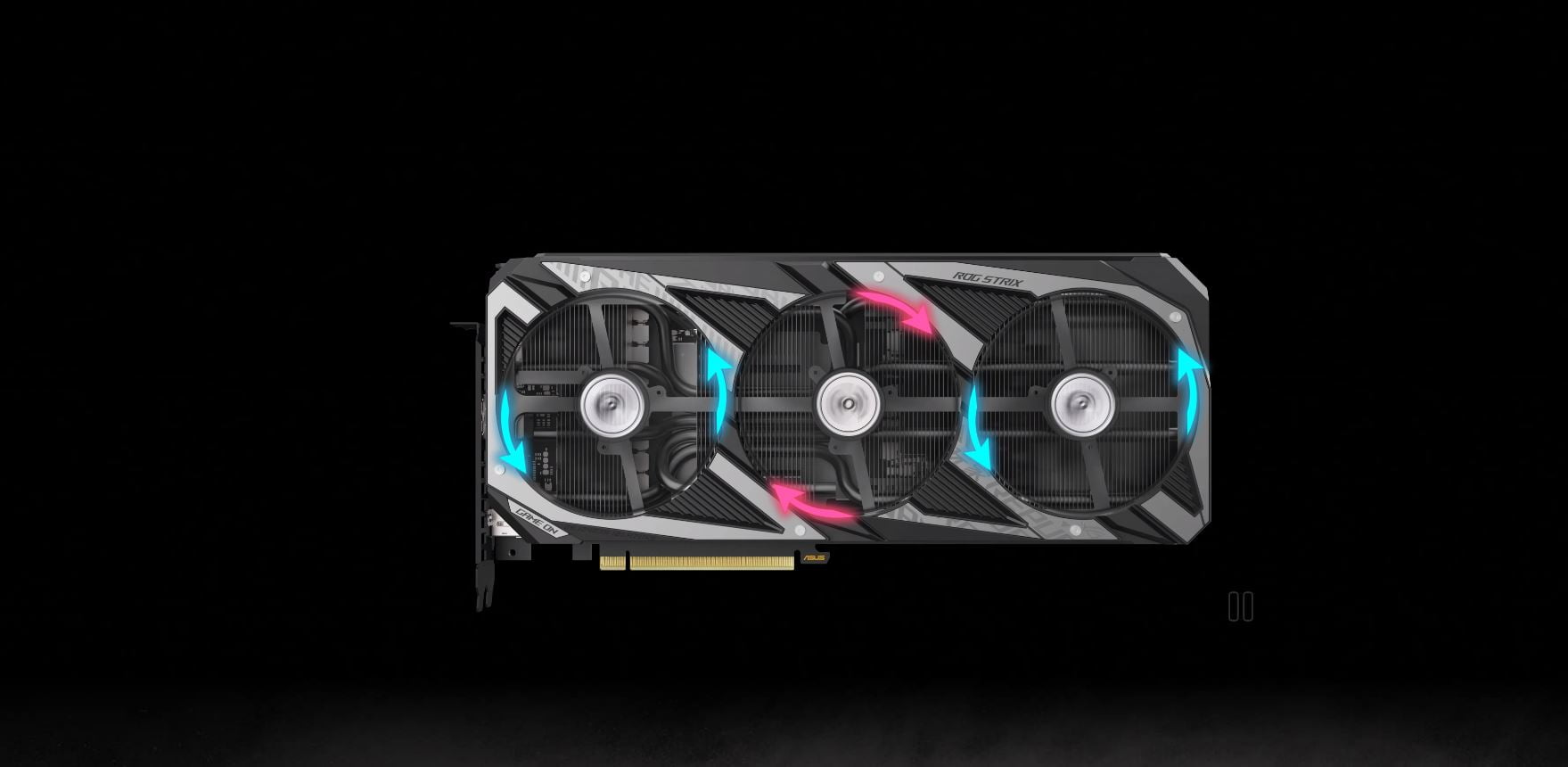 MAXCONTACT
To get heat up off the die and into the heatsink array to benefit from the new fan design requires special attention. We use a manufacturing process that polishes the surface of the heat spreader to improve smoothness at the microscopic level. The extra flatness allows for better contact with the die for improved thermal transfer.
2.7-SLOT DESIGN
Top-shelf capacitors, chokes, and MOSFETs are selected to effortlessly deliver hundreds of watts at a millisecond's notice. The Super Alloy Power II parts are soldered to the PCB using our advanced Auto-Extreme automated manufacturing process. Smooth joints on the rear of the PCB and the elimination of human errors ensures each graphics card meets our rigorous specifications.
The heat spreader draws heat up into heatpipes that carry it through a fin stack that fills most of the card's large, 2.7-slot footprint.
The rear of the card sports two PWM FanConnect headers that provide additional DIY flexibility. Chassis fans can be directly attached to the card and tuned with a curve that is based on CPU and GPU temperatures, providing extra intake or exhaust for demanding 3D tasks.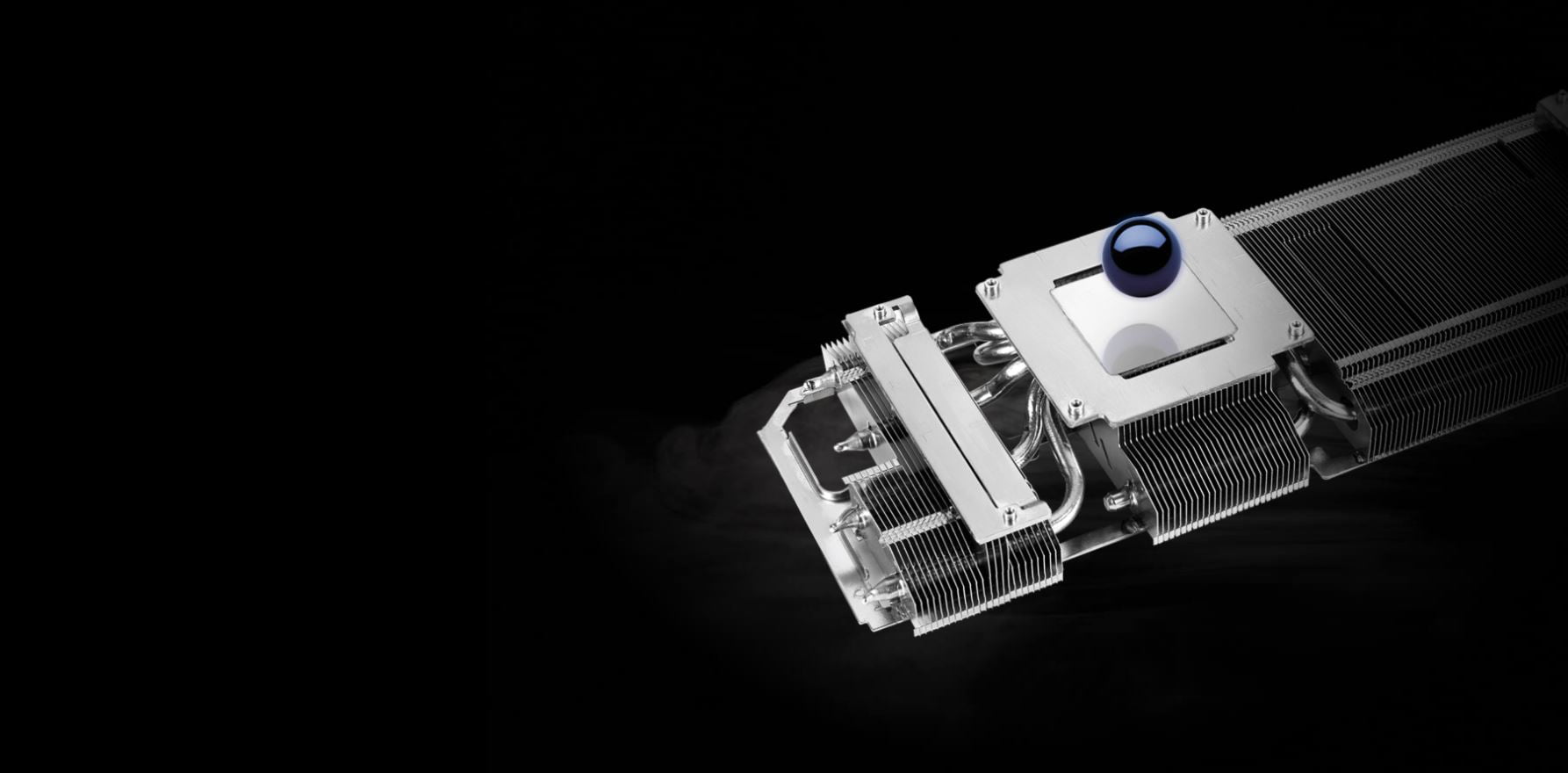 FRESH SHROUD
In addition to under-the-hood design changes, the ROG Strix features a new face with metal accents that mirror the design aesthetic of ROG and ROG Strix motherboards. Textured accents in a greyscale colorway blend seamlessly into subtle builds or make a striking impact while the card is vertically mounted and lit by chassis LEDs.
IT'S COOLER OUT BACK
Flipping the card around reveals more design improvements. For enhanced heat dissipation, a wide backplate vent and shortened PCB allow hot air to escape towards chassis exhaust fans instead of being recycled back into the cooler. The I/O bracket is made from stainless steel to protect ports and provide a more secure mount. A conveniently placed Dual BIOS switch allows quick selection between "performance" and "quiet" mode for basic customization of the card's default behavior without software. To top it off, an ROG logo with addressable RGB backlighting adds flair.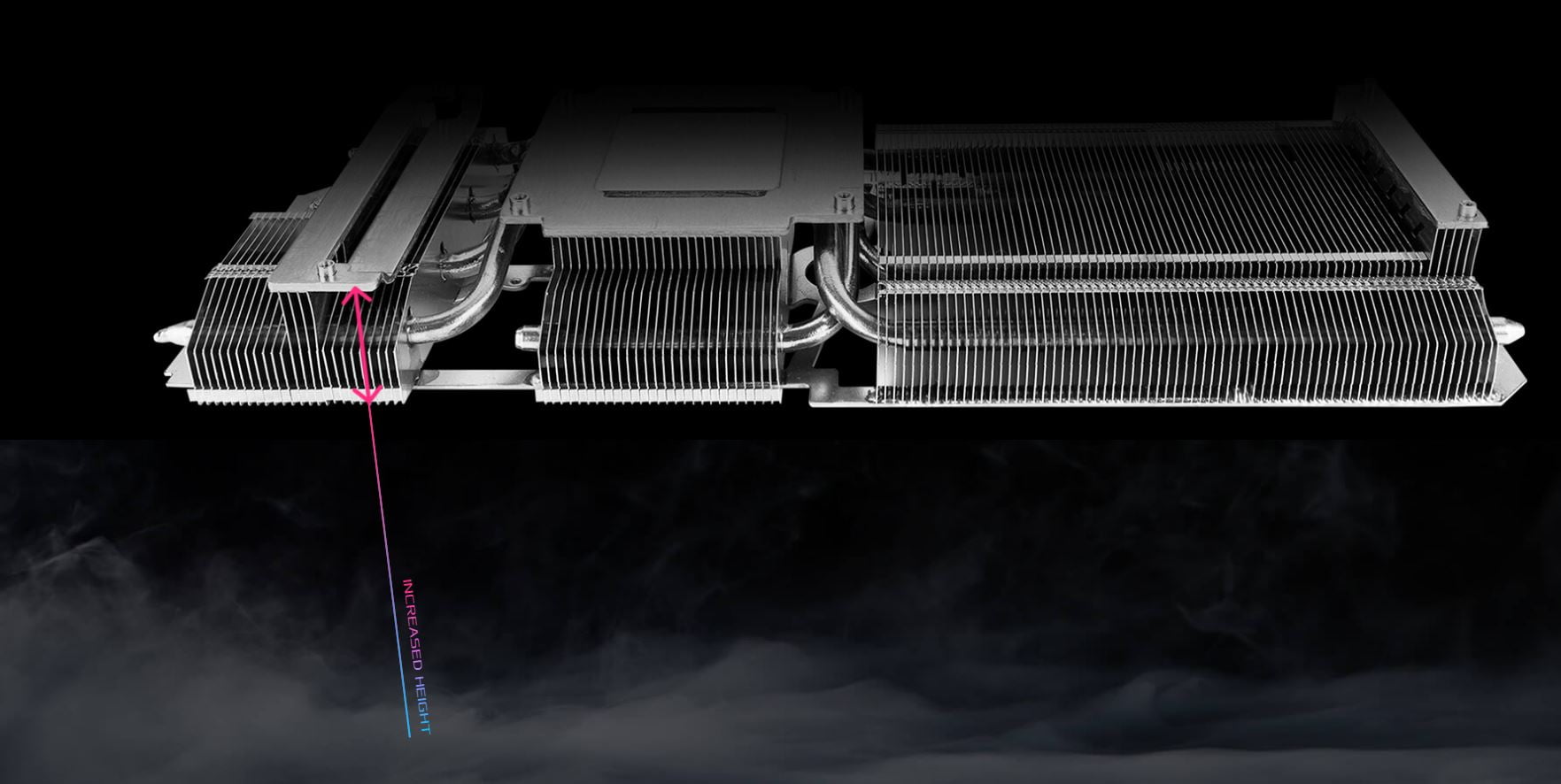 FUNCTIONAL FRONT
A new addressable RGB element lines the front edge of the card and can be customized with Armoury Crate software to sync lighting and effects with other ROG components. To fulfill the power demands of the GeForce RTX 3050, an 8-pin power connector is present, along with an onboard circuit that monitors PSU rail voltage. The circuit is fast enough to catch any transients that result in the rail voltage dropping too low. If that happens, a red LED will light up to indicate a power supply issue.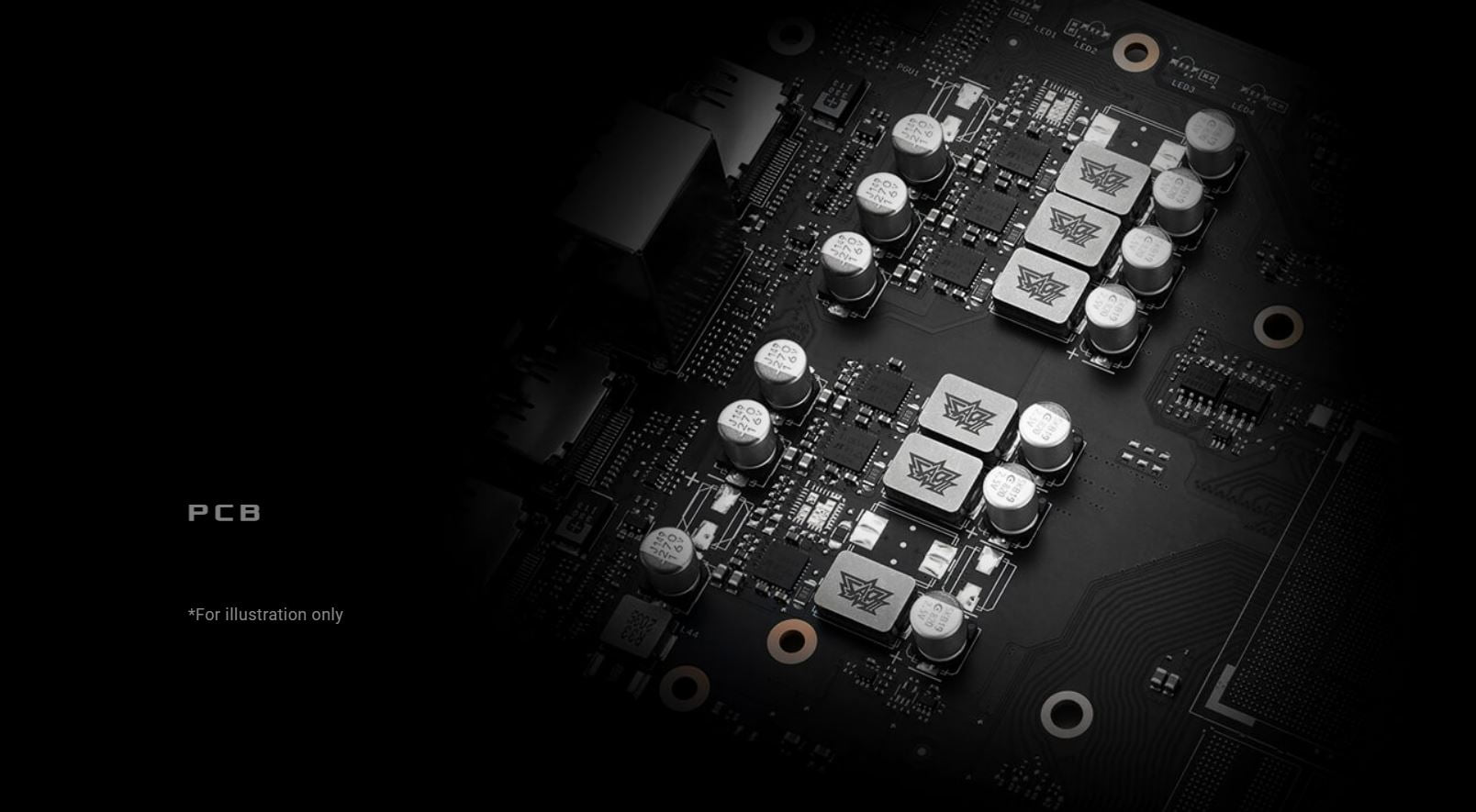 GPU TWEAK II
The ASUS GPU Tweak II utility takes graphics card tuning to the next level. It allows you to tweak critical parameters including GPU core clocks, memory frequency, and voltage settings, with the option to monitor everything in real-time through a customizable on-screen display. Advanced fan control is also included along with many more features to help you get the most out of your Asus RTX 3050 Strix graphics card.
QuantumCloud is a safe and easy-to-use application that lets you effortlessly earn extra money by sharing your graphics card's computing power. Earnings are accessible through your PayPal or WeChat account, and QuantumCloud also supports multiple exchange methods, including Steam. In addition, QuantumCloud doesn't collect any personal data, so your privacy stays protected. ​Get started right away with just one click!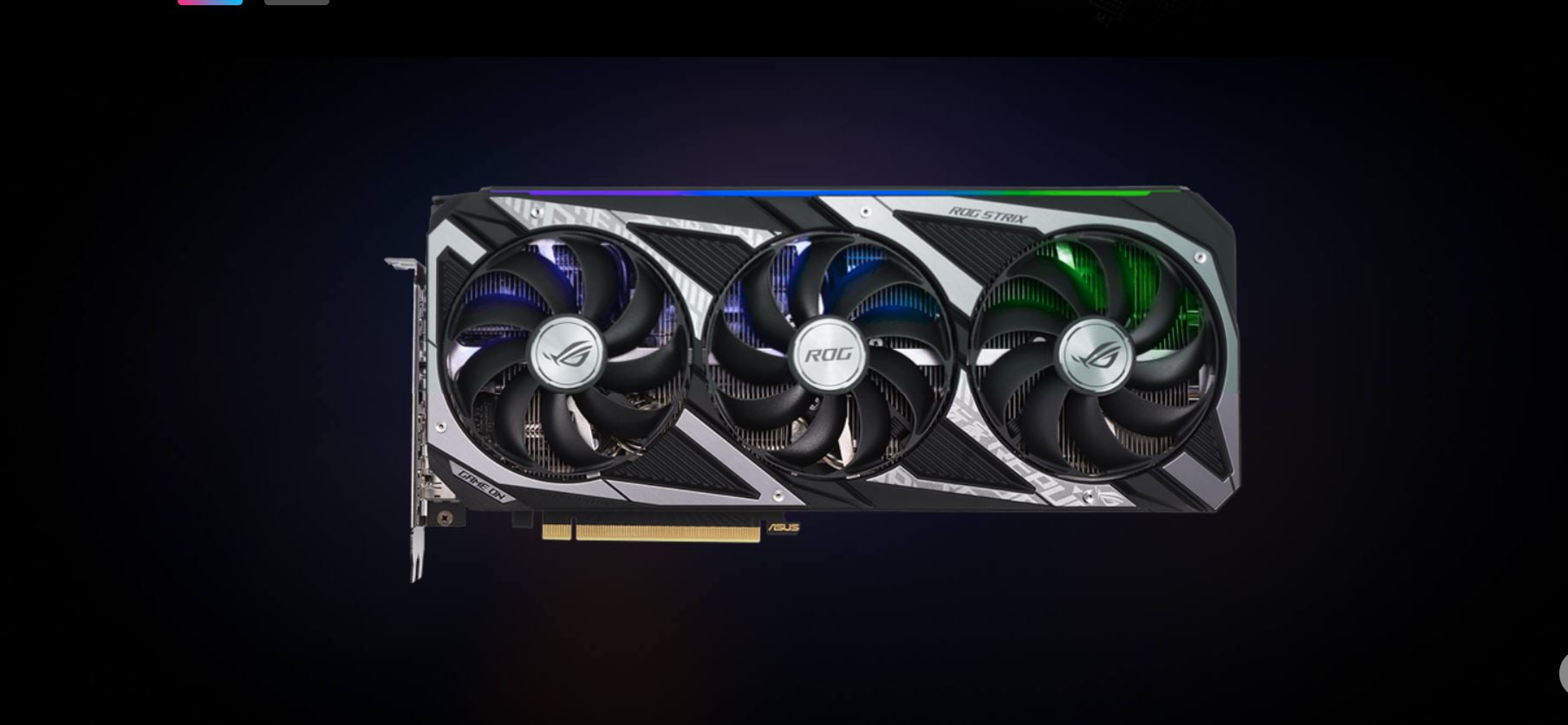 PAIR WITH A PSU
Check out our PSU landing page to learn more about how we're pushing the industry forward and use our wattage calculator to estimate how much power you'll need to fuel your next rig.

Graphic Engine
NVIDIA® GeForce RTX™ 3050
Engine Clock
OC mode : 1890MHz (Boost Clock) Gaming mode : 1860 MHz (Boost Clock)
Resolution
Digital Max Resolution 7680 x 4320
Interface
Yes x 2 (Native HDMI 2.1)
Yes x 3 (Native DisplayPort 1.4a)
NV link/ Crossfire Support
Accessories
1 x ROG Velcro Hook & Loop 1 x Collection Card 1 x Speedsetup Manual
Software
ASUS GPU Tweak II & GeForce Game Ready Driver & Studio Driver: please download all software from the support site.
Dimensions
300 x 133.6 x 53.5 mm 11.81 x 5.26 x 2.11 inch
For more information about Asus RTX 3050 OC Strix visit official website of Asus .
For more related products visit Us at Our website .