Remax Voice Recorder 16GB Multimedia Digital Noise Reduction – RM-RP3
Quick features of Remax Voice Recorder RM-RP3 :
1- Quick Recording
With the start button (Red Button) you can quickly start recording your suddenly moment before it's go away , easy to start record with one click .
2- External Speaker
You can Hear your recording files using same device as it record as it play so there is two and more benefits for external speaker first one that you can check the file that you need to use it before coping or move it, and second you can quickly play it while you use the device
3- Double Format
by sound quality you need to control on it you can change your files format from MP3, to WAV
4- Noise Reduction
the Remax Voice Recorder RM-RP3 can focus on the target sound by Noise reduction technology .
5- Aluminum Alloy
Aluminum design with Alloy can make it durable with simple level .
6- High Power Amplifier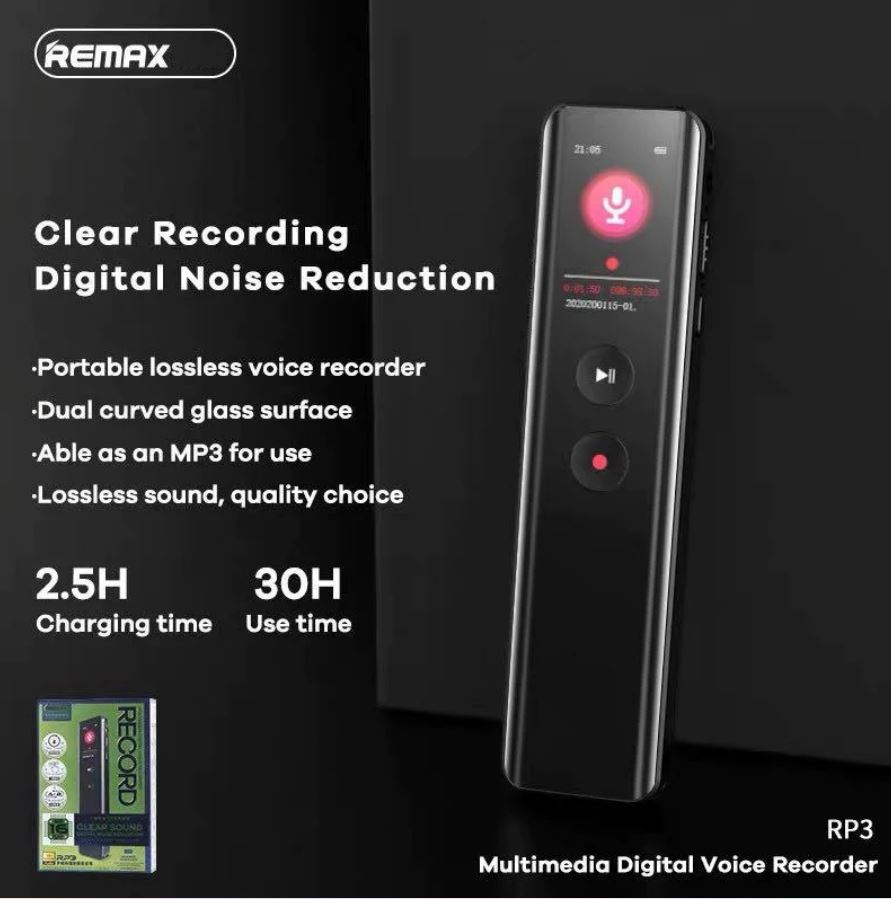 7- Micro – USB Charging Port
Charge your Recorder when the Batter low or dead , With Micro – USB 3,7 Voltage
You can visit Our Facebook Page for more New Offers
For more related products visit Us at Our website